La Terrasse
Discover this hidden gem, featuring scenic vistas, delicious shareables, larger plates, and sweets al fresco. Enjoy a summer's day on Ottawa's best patio, taking in views of the Parliament Buildings, rolling Gatineau Hills, and the Ottawa River, along with your cocktail or finest local beer.
Enjoy live local music every Wednesday and Thursday night from 6:00 pm until 9:00 pm.
La Terrasse is partially funded by the Government of Canada through the Federal Economic Development Agency for Southern Ontario and Ottawa Tourism.

LOCATION
1 Rideau Street
Ottawa, Ontario K1N 8S7
HOURS
11:00 am until 9:00 pm, daily
weather permitting
Appetizers

Tuna Tartare

jalapeno, shallots, lime, togarashi mayo, micro green, rice crisp

24

Roasted Eggplant Dip

confit garlic, lemon, parsley, smoked paprika, gaufrettes, spiced pumpkin seeds

22

Fries

garlic, lemon, dill, herb aioli

14

Focaccia

whipped butter, charcoal salt

16

Salads

Caesar Salad

bacon, croutons, parmesan cheese, baby kale, Caesar dressing

24

Garden Salad

mixed greens, carrot, cucumber, tomato, house dressing

22

Vermicelli Noodle Salad

shrimp, carrots, cucumber, radish, mint, basil, peanuts, dragon oil

32

Burrata

heirloom tomatoes, basil pistou, smoked almonds, charcoal salt, arbequina olive oil

32

Mains

Truffled Pork Sausage

pickled onion, smoked black garlic mayo, foie torchon, crispy onions, fries

38

Lobster Roll

chives, citrus mayo, buttered bun, apple, celery, pickled pearl onion slaw, garden salad

42

Steak Frites

8 oz seared flat iron, crispy fries, demi glace

48

Wilfrid's Burger

tomato, pickles, shredded lettuce, bacon, cheese, Chateau aioli, fries

36

Pizza

Margherita

fior di latte, marinara, basil, olive oil

26

House Bresaola

white pizza, smoked cheddar sauce, grilled fennel, arugula

32

Pancetta

oyster mushroom, tomato sauce, green olive, chilli flakes

30

Vegetable

artichoke, red onion, spinach, black olive, feta cheese, roast garlic

28

Seafood Platters

sustainably sourced, subject to availability

Seafood Platter

steamed snow crab, salmon candy, clams, mussels, crawfish, scallop ceviche, tuna tartar, wild shrimp, hot sauce, brandy sauce, spicy mayo and cocktail sauce

185

with Lobster

260

with Caviar

450

with Lobster & Caviar

500

with Lobster, Caviar & Bottle of Veuve Clicquot Brut

600

Desserts

Tres Leches

dulce de leche, lime, cinnamon stick chantilly

16

Japanese Cheesecake

roasted strawberry mousse with lemon souffle

16

Mighty Vegan Brownie

dark chocolate cream, caramel

16

Kid's Menu
Showstoppers

What-a-Melon Sangria

Served in a Watermelon, Rosé Wine, Soho Lychee Liquor, Peach Schnapps, watermelon juice

95

non-alcoholic version available with Silver Swallow Kombucha

Surf & Turf Caesar

Served with our famous Beef Sliders and Shrimps, Wheatley Vodka, Walters Caesar Mix, Worcestershire sauce, Tabasco

120

Signature Cocktails

Island Oasis

Mount Gay Rum, Crème de Banane, Crème de Cacao White, lime juice, pineapple juice

18

Hazy Day Dream

Finlandia Vodka, Aperol, Galliano, orange juice

17

Alizé Smoke Show

1800 Tequila, Casamigos Mezcal, Alize Gold, pineapple juice, lemon juice, ginger syrup, orange bitters

20

Blushing Lady

Beefeater Gin, Lillet Blanc, Dry Vermouth, grapefruit juice, grapefruit bitters, milk washed

18

Grapefruit Heatwave

1800 Tequila, grapefruit juice, lime juice, jalapeños, soda water

20

Berry Bourbon Smash

Maker's Mark Bourbon, lemon juice, simple syrup, raspberries, mint

20

Sparkling Strawberry Sipper

Finlandia Vodka, strawberry syrup, cucumber syrup, lime juice, Val d'Oca Prosecco

21

Mocktails

Greenskeeper

Seedlip Garden, market fresh tea, lime juice, honey syrup, Fee Brothers celery bitters

18

Lucid & Lush

Cold jasmine tea, elderflower syrup, pineapple, white cranberry Juice, lemon juice, peach puree, soda water

16

Beer & Cider

Blueberry Blonde, Broadhead

11

Clean Cut, Beyond the Pale

11

Yummy, Beyond the Pale

11

Pink Fuzz, Beyond the Pale

11

Sunsplit IPA, Dominion City

11

Civic, Dominion City

11

Leffe Blonde

9

Hoegaarden

9

Budweiser

9

Corona

9

Non-Alcoholic Budweiser Prohibition

9

No Boats on Sunday Peach Cider

12

Batch 1904 Cider

12

White Wine

Chablis Daniel Dampt, Chardonnay

Burgundy, France

Kim Crawford, Sauvignon Blanc

Marlborough, New Zealand

Sand Point Chardonnay

California, USA

Chapoutier Belleruche

Côtes du Rhône, France

Henry of Pelham, Pinot Grigio

Niagara, Canada

13 Kings Cellars, Sauvignon Blanc

Niagara, Canada

Principessa Gavia, Cortese

Piemonte, Italy

Red Wine

Andeluna Cellars, 1300 Malbec, Valle de Uco

Mendoza, Argentina

Château Les 5 Clés

Bordeaux, France

Delibori, Valpolicella

Veneto, Italy

Caposaldo Chianti

Tuscany, Italy

Joliesse, Cabernet Sauvignon

California, USA

Rosé

Rose Gérard Bertrand Gris Blanc Rosé

Languedoc, France

Sparkling & Champagne

Val d'Oca Prosecco DOCG

Veneto, Italy

Veuve Clicquot Brut

Champagne, France

Moët & Chandon Brut Impérial

Champagne, France

Dom Pérignon

Champagne, France

Non-Alcoholic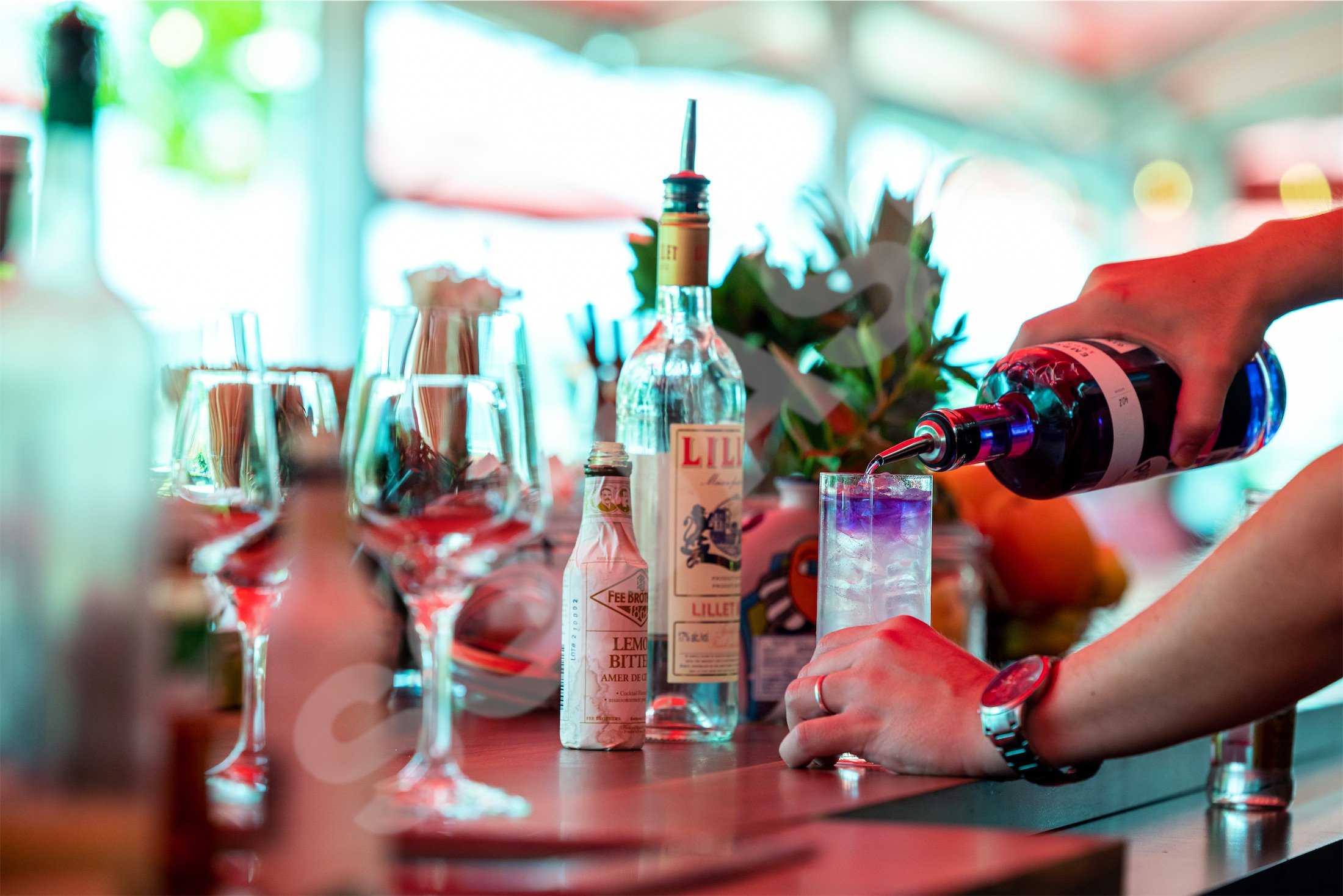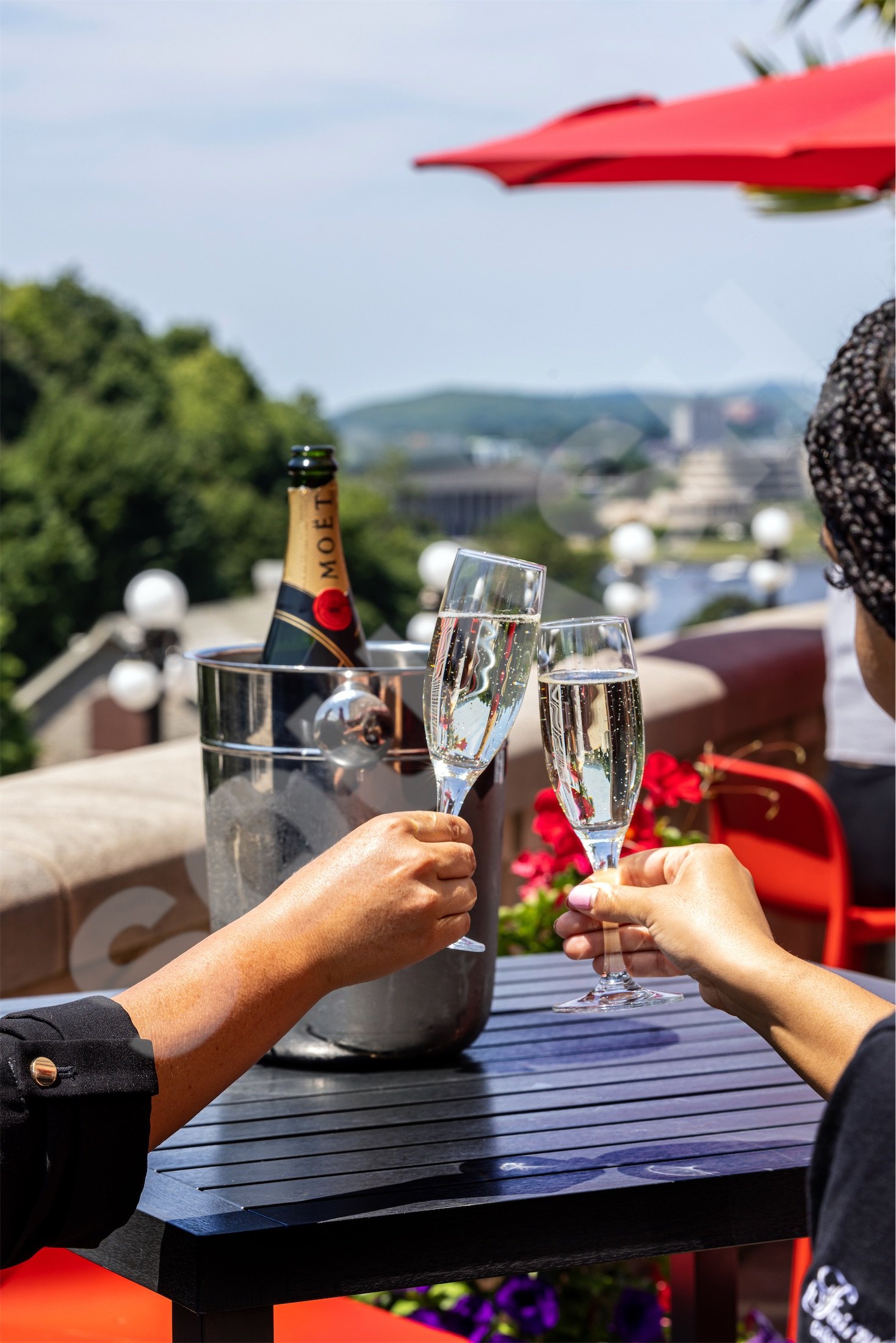 Exclusive Offers and Updates from Fairmont Château Laurier