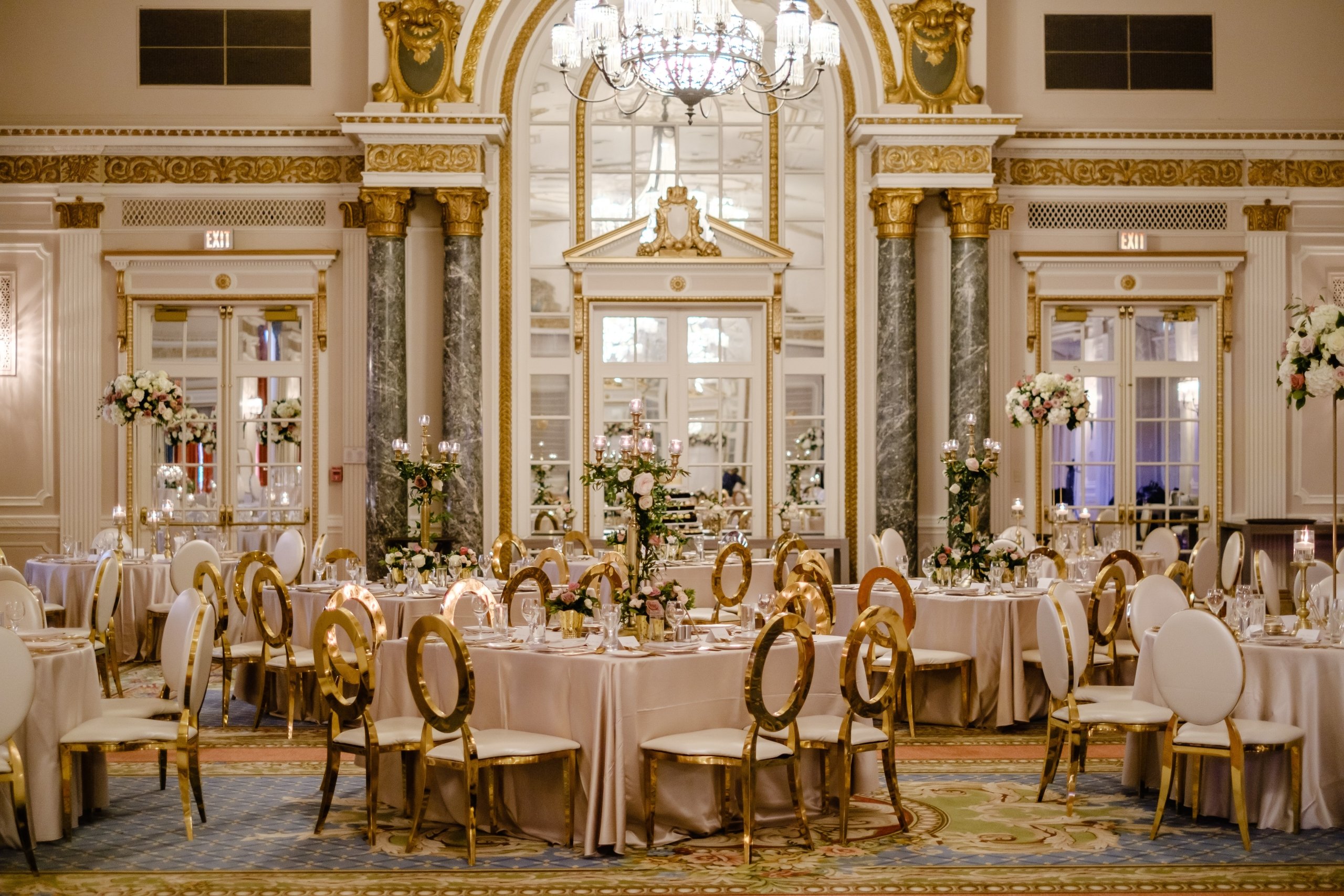 Ballroom
Dating from 1912, the Renaissance-style ballroom features an 18-foot ceiling from which hang three spectacular crystal chandeliers. This Ballroom has welcomed Queen Elizabeth II and Princess Diana, numerous heads of state and many famed and infamous people alike. Soaring windows along one wall are reflected in the numerous mirrors surrounding the room and provide natural light for daytime events.
Adam Room
Fondly known as the "Wedgwood" or "Oval" Room, the Adam Room was named after the British architect Robert Adam, who made this style of decoration famous in the late 18th century. The Adam Room can best be described as breathtaking. It truly stands alone in the luxurious beauty and design of its sculpted ceiling and oval shape, enhanced by a magnificent entrance platform.
Laurier Room
The stunning Laurier Room features a 18-foot ceiling with gorgeous chandeliers, wall sconces, and Roman columns around the perimeter of the room. The cream and burgundy decor provides richness and warmth, making this the perfect venue for special events.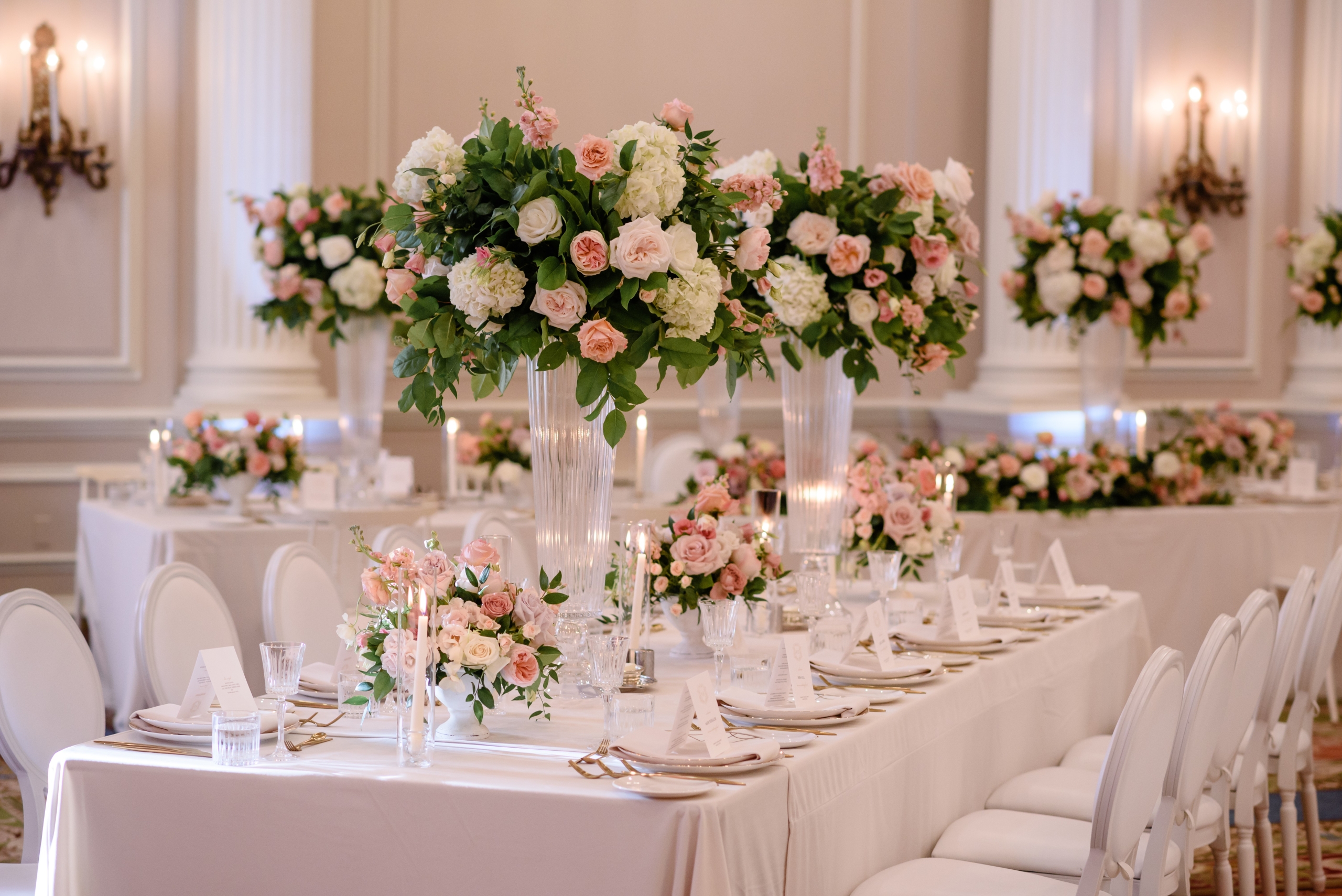 Elegant table settings, white-glove service, and delightful dining for you and your guests. Let us help you create your dream wedding atmosphere. Whether you're planning a grand wedding with more than 75 guests or a more intimate celebration, our wedding packages take care of the details.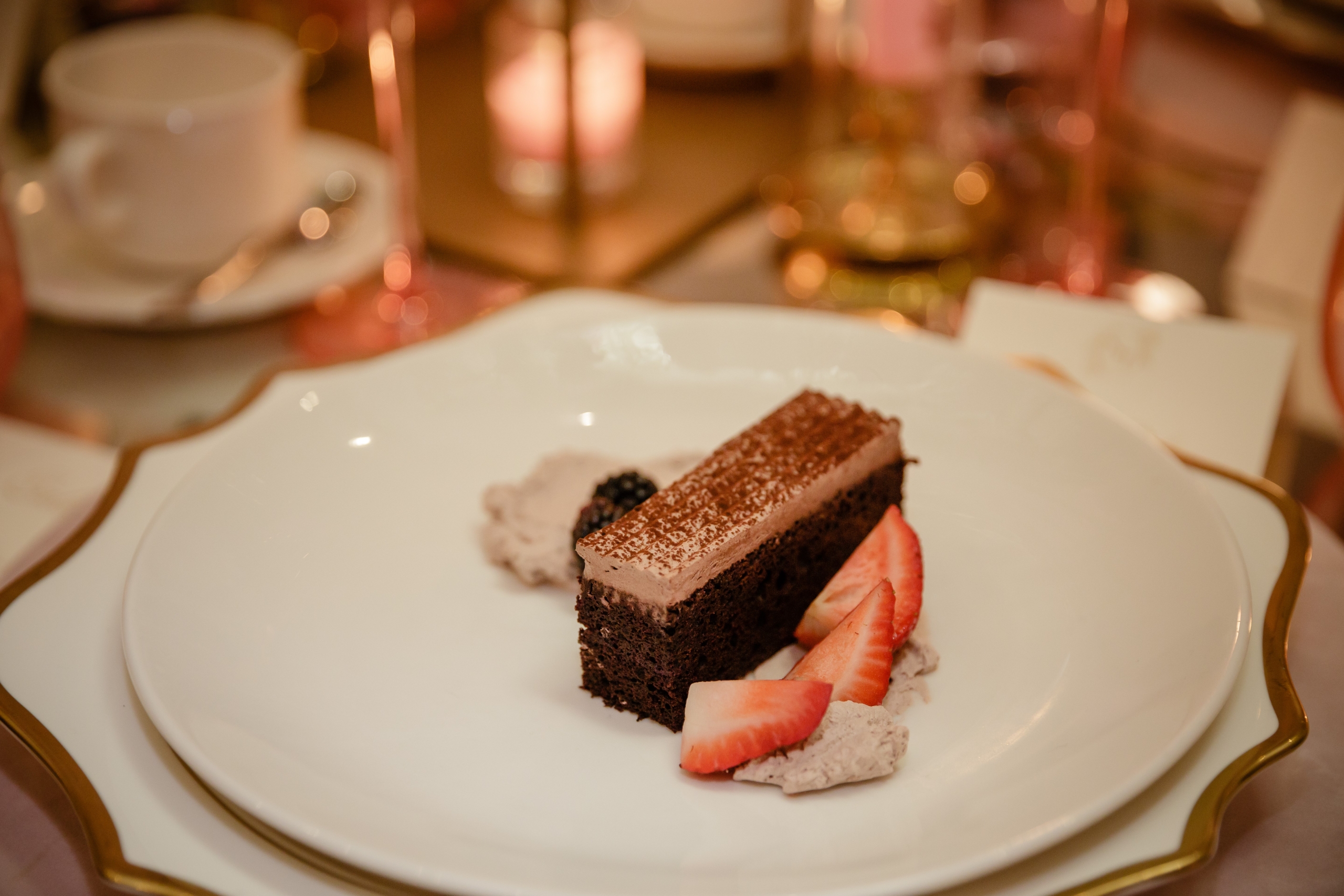 Our culinary philosophy is based on fresh, seasonal ingredients and simple dishes that are inspired by the heart and soul of our Eastern Canada Region. With great care and attention to detail, we look forward to creating the perfect menu for your wedding day.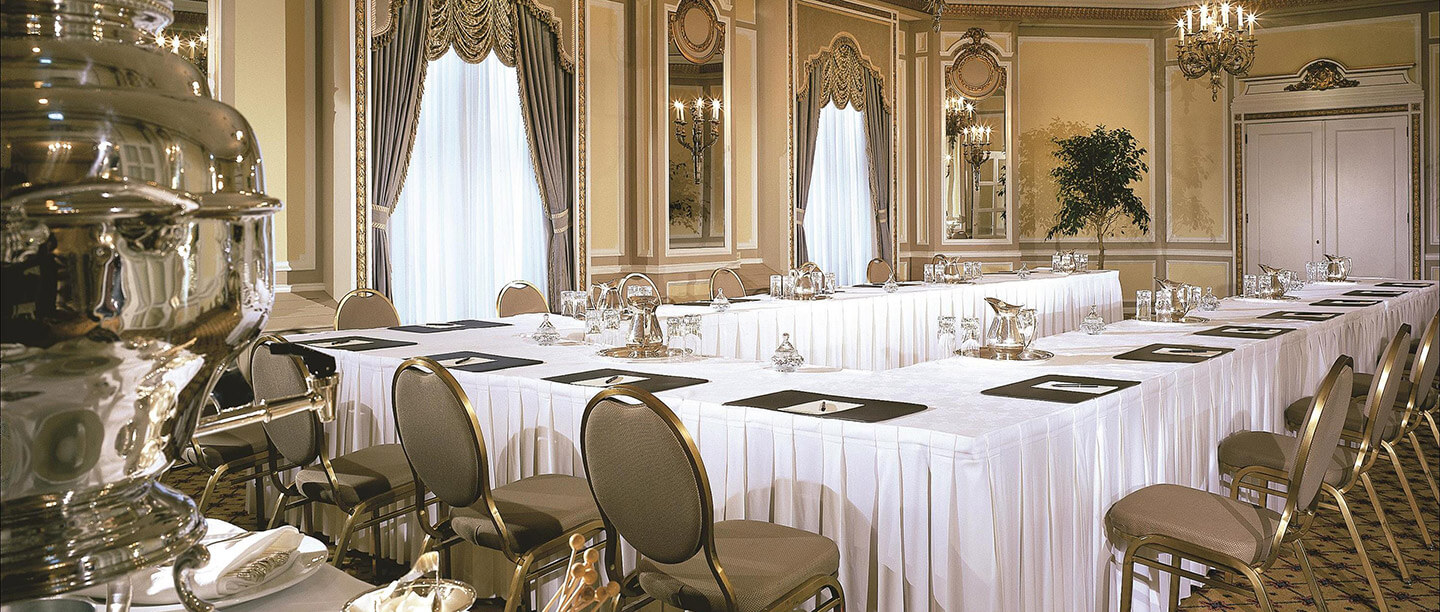 Meetings at Fairmont Château Laurier
Host your next successful meeting where historic elegance combines with state-of-the-art event technology and dynamic spaces. Discover Meetings at Fairmont Château Laurier.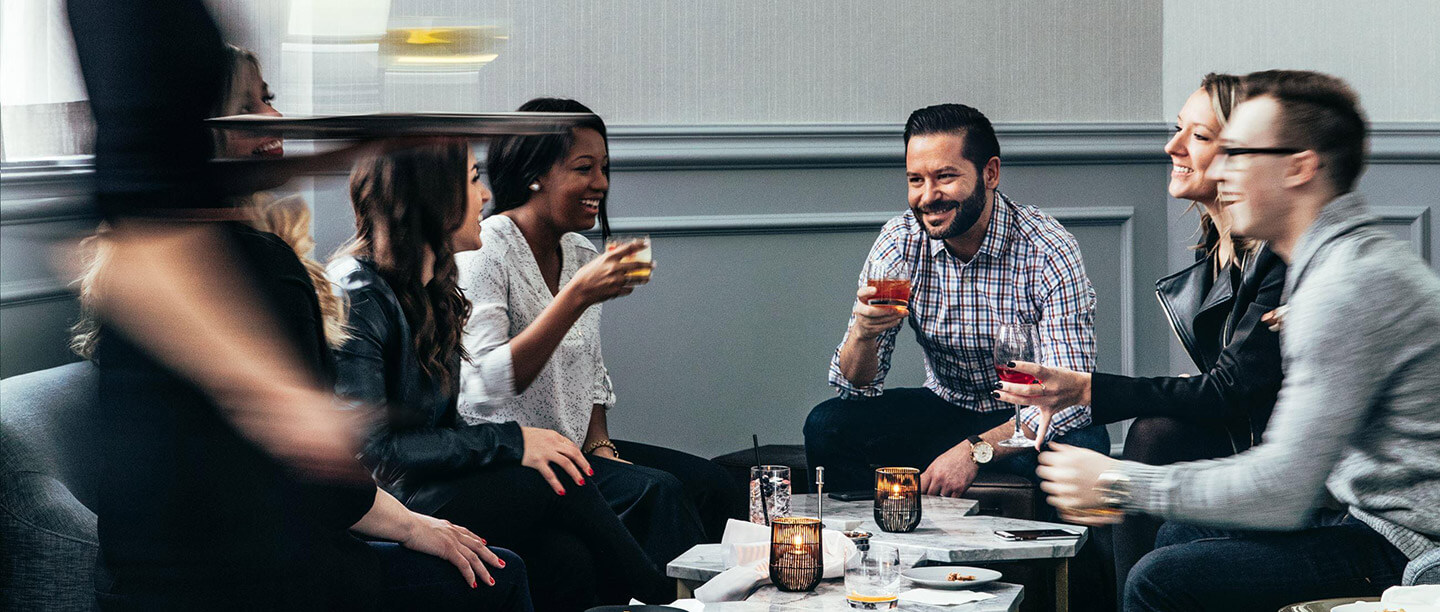 Social Events at Fairmont Château Laurier
From small gatherings to lavish corporate galas, our expert staff and picture-perfect location will help you create an unforgettable social event.
Exclusive Offers and Updates from Fairmont Château Laurier