Guest Services
At Fairmont Chateau Laurier, we have been welcoming guests for over 110 years. We look forward to serving you when you stay at our downtown Ottawa luxury hotel.
Check-in time is 4:00 p.m.
Check-out time is 12:00 p.m.
Late check-out or early check-in is by request only and based on availability. Additional fees may apply. Please inquire with the front desk for details.
Express video check-out is offered directly from the television and a copy of your folio is automatically printed at the concierge desk for your convenience. Verification of the guest's account balance can also be done via the television.
The Bell Desk is located at the Main Entrance of the hotel. They handle luggage storage and porterage.
Wireless connectivity is available in various public spaces and in all 426 guest rooms. Business Level service is offered for $15.76 CAD, tax included, for a 24-hour time period. Premium service is offered for $27.06 CAD, tax included, for a 24-hour time period. Both services can be paid via credit card interface.
Valet parking is available for overnight guests only. Self-parking for restaurant and day guests is available within a short distance from the hotel.
Valet Parking Rate: $60 CAD/day, including tax, with in/out privileges.
Note: rates are subject to change without notice.
Guests looking for souvenirs will be glad to find the following gift shops on the lobby level:
Vincent Art Gallery features beautiful works of art by some of Canada's best artists.
SB Gifts and Souvenirs offers a wide selection of newspapers, magazines, souvenirs and 'last minute' travel necessities.
Situated in the Lobby, beside the Registration Desk, the Concierge will be able to give you further city and restaurant information and help you with anything you require during your stay.
Daily Housekeeping is available. Extra pillows and towels are available upon request. Any lost and found items can be found here.
Dry cleaning and laundry services are available by contacting the Concierge Desk. Same-day and/or overnight services are available.
Fairmont Château Laurier accepts cats and dogs for an additional fee of $50 CAD per room, per stay, plus applicable taxes. $5 CAD of each fee will be donated to a local animal charity.
Pets may not be left alone in guest rooms. Pets must be leashed at all times and are not allowed in the hotel restaurants or lounge.
For the convenience of our guests who are traveling with a larger pet, the hotel offers the following Ottawa-area boarding alternatives. It is recommended to bring the pet's immunization certification.
Club Pet Gloucester: (613) 567-8842
Gloucester's Boarding Kennels: (613) 822-1393
Note: Service dogs and exempt from pet policy.
Safe deposit boxes are available at no charge. They are located near the hotel's Registration Desk. Each guest room also offers its own safe deposit box.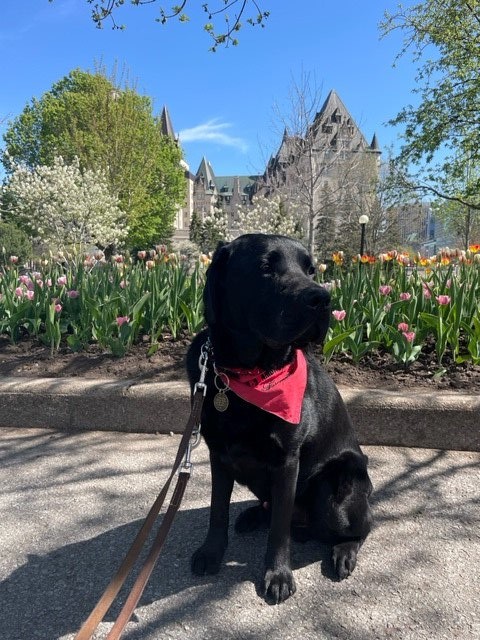 Meet Our Canine Ambassador
We are happy to welcome Stewart to Ottawa's Castle in his second career as our canine ambassador. Indeed, he completed four years of training with Canadian Guide Dogs for the Blind to discover it wasn't for him.
Say hello and walk with him in the hotel on your next visit.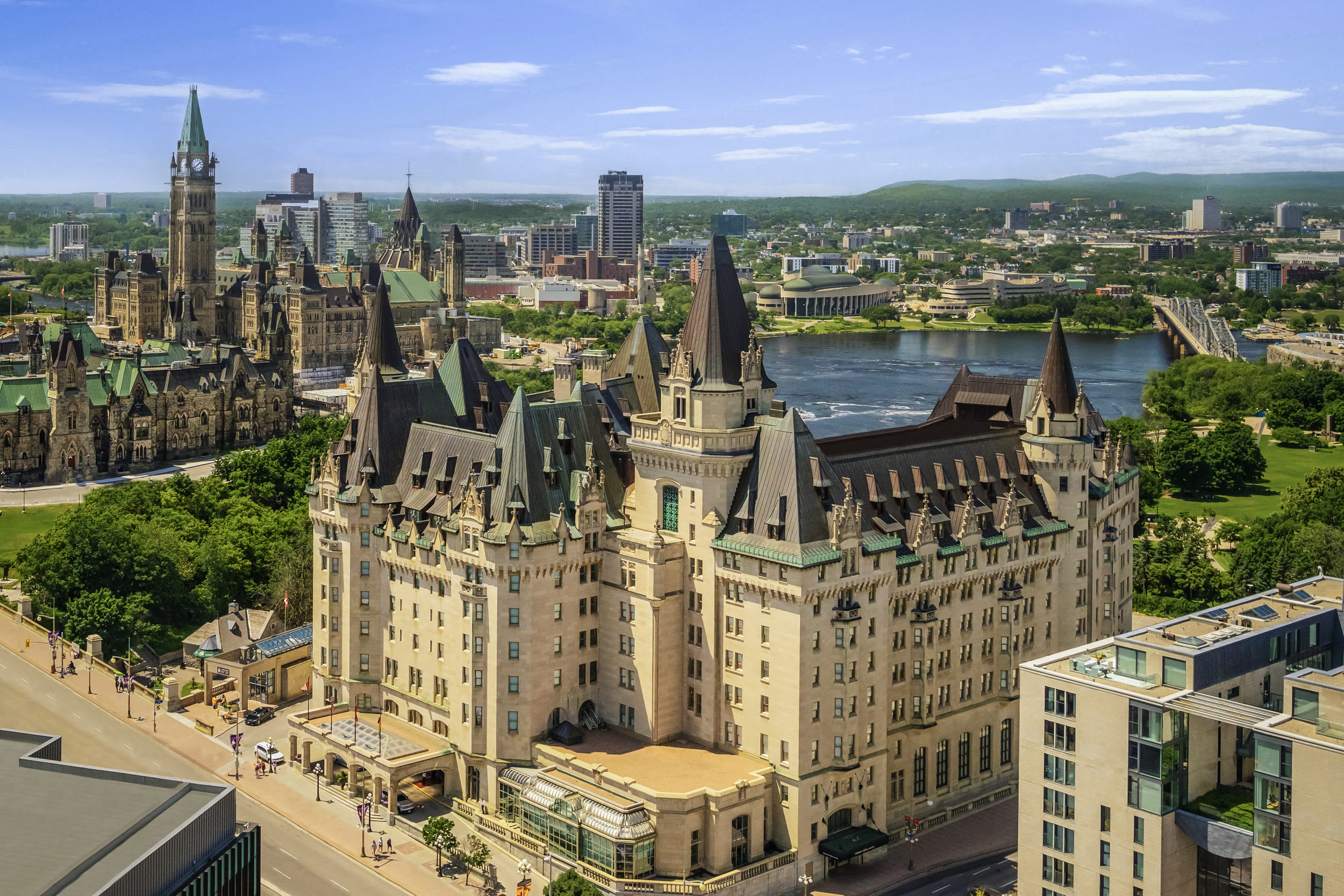 Want more information about Fairmont Château Laurier? We would love to hear from you! Visit our Frequently Asked Questions or contact us directly.
Exclusive Offers and Updates from Fairmont Château Laurier